Coming to an eBay auction near you
:
Hundreds of Paris Hilton albums have been tampered with in the latest stunt by "guerrilla artist" Banksy.

Banksy has replaced Hilton's CD with his own remixes and given them titles such as Why am I Famous?, What Have I Done? and What Am I For?

He has also doctored pictures of her on the CD sleeve to show the US socialite topless and with a dog's head.

A spokeswoman for Banksy said he had doctored 500 copies of her debut album Paris in 48 record shops across the UK.
Today's image is a 3D model from the last page of
The Wrong Headed Notion
, my upcoming story in
Judge Dredd Megazine
.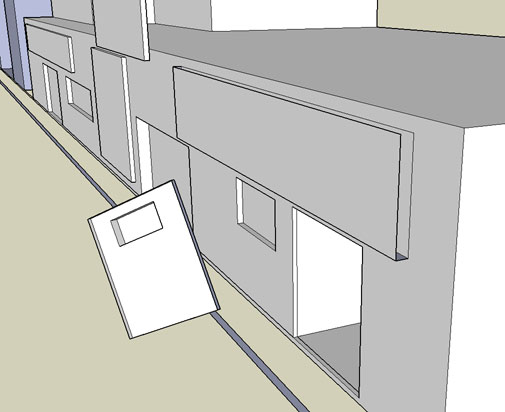 I'm going away for a few days, so I might not be on email until early next week. As usual ninja housemates with big sticks will be guarding my house, so if you come round for anything, I'd advise you to be polite.