Just a quick update about things happening last night, tomorrow and next week:
I've had a few emails today from people along the lines of:
'So, I was listening to Front Row on Radio 4 last night and I'm sure I heard someone say something about 2000AD writer David Baillie doing a new satirical comic.
Is that you
?'
First up - that someone was the awesome journalist and broadcaster
Samira Ahmed
, who just happened to have come across a project I've contributed to called CROSS. I'm not the driving force behind it - that would be the publishers, Conor and Lizzie Boyle of Disconnected Press - I'm just one of the writers.
You can read all about it
here
- it's a fabulous package, with some really interesting creators. There's a
Kickstarter
which looks like it might not make it, but the comic
will
go ahead regardless and it'll be available at
Thought Bubble
next weekend. (Although if you want to give the crowdfunding project a final push, I'm sure Disconnected
will
appreciate it - as will the other backers, who include such luminaries as Rory Bremner and Roger Langridge!)
My contribution is a furious establishment-bashing 8-page story called The Archaeology Inspector, which is drawn by the ever-incredible Ben Wilsher. Here's a peek at an unlettered page:
And yeah, that's Canary Wharf (again!)
If I can find the time next month I'll talk about the last political story I did at 2000AD, After The Vengeance, also featuring my most local landmark - and how this scene came about:
UPCOMING EVENTS
Tomorrow I'll be at CECAF in Crouch End with my partner-in-crime Dan Lester.
And next Saturday (the 15th) I'll be taking part in the
S.M.A.S.H. Symposium
, which is being held at The Barbican in conjunction with the Comica Festival.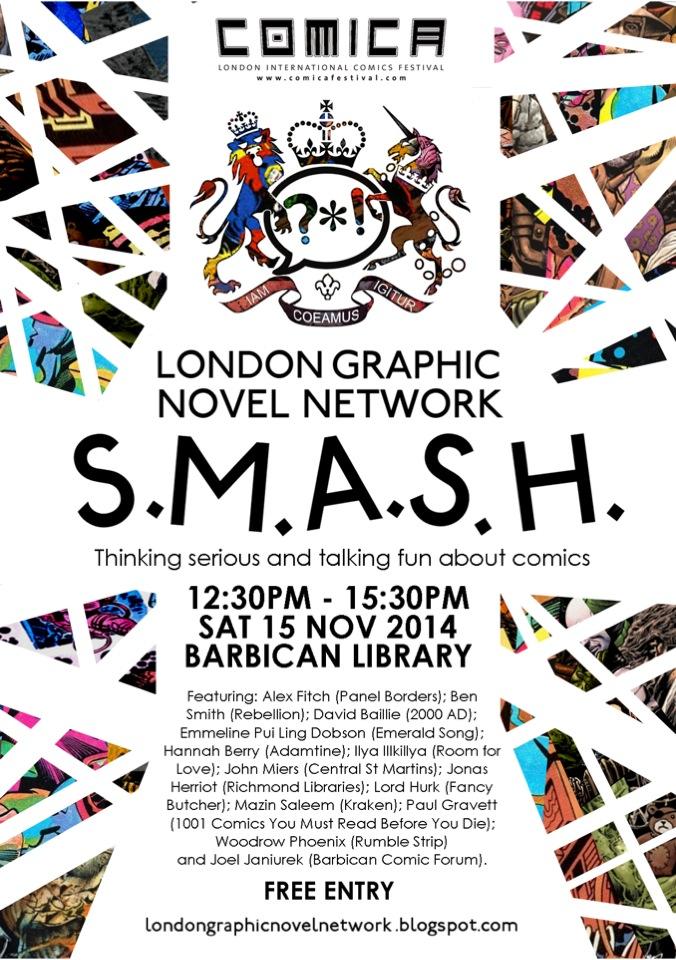 And if I don't see you at one or the other I won't see you at all.
Your call!